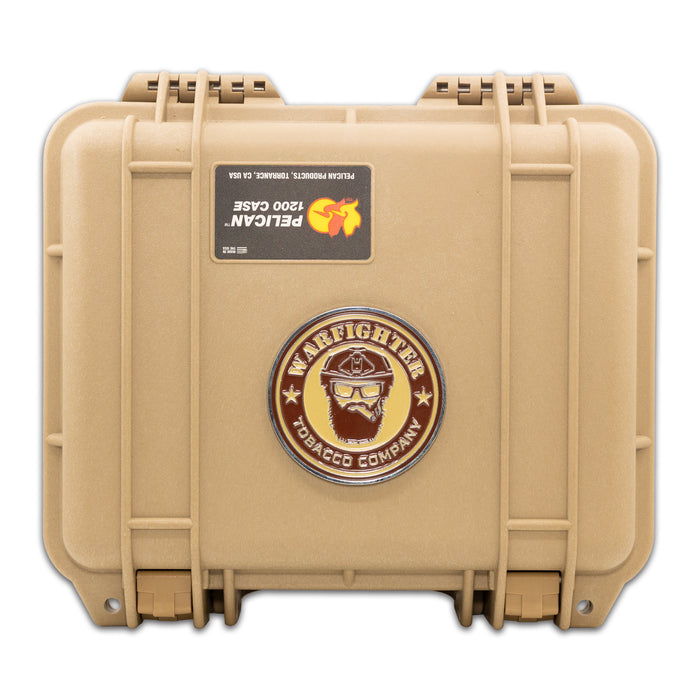 Warfighter Deployment Kit
Original price
$304.99
-
Original price
$319.99
New to the Cigar game but ready to go all in?  Need a resupply for that trip across the pond?  This is the perfect kit for those looking for something for a long stay or are the Jason Bourne Tier III guy and may need to fit in with the high rollers.  This kit comes complete with the 1200 Pelican humidor kit, the wickedly perfect deep "V" cut from the Colibri and the Colibri Rebel lighter.  Both are laser engraved with the WTC Logo.  You get your choice of mission colors based on your terrain.  Although quality is more important than price on this kit set, we are packaging one hell of a deal!  Save at least $25 on this bundle.  

Mission Kit includes:
Pelican 1200 Humidor with your choice of 10 cigars 
Boveda side by side holder with 2 69% 60g packs
Colibri V-Cut cutter in black with WTC logo
Colibri Rebel Lighter with WTC logo
Sampler Option includes one cigar in each blend of the size you choose and a Minutemen 5-Pack.